Forbidden Forest
This compendium is a complement to Forbidden Forest, an illustrated collection of curious creatures from South Asian mythology.
The creatures in the tales our parents told us as we grew up weren't the ones we learned about at school, read about in books, or saw in movies. They came from the wild imagination of South Asia. They were too fascinating to keep to ourselves, so we created this collection to share them all with you.
Explore the mythical origins and artefacts that inspired each creature in the collection here.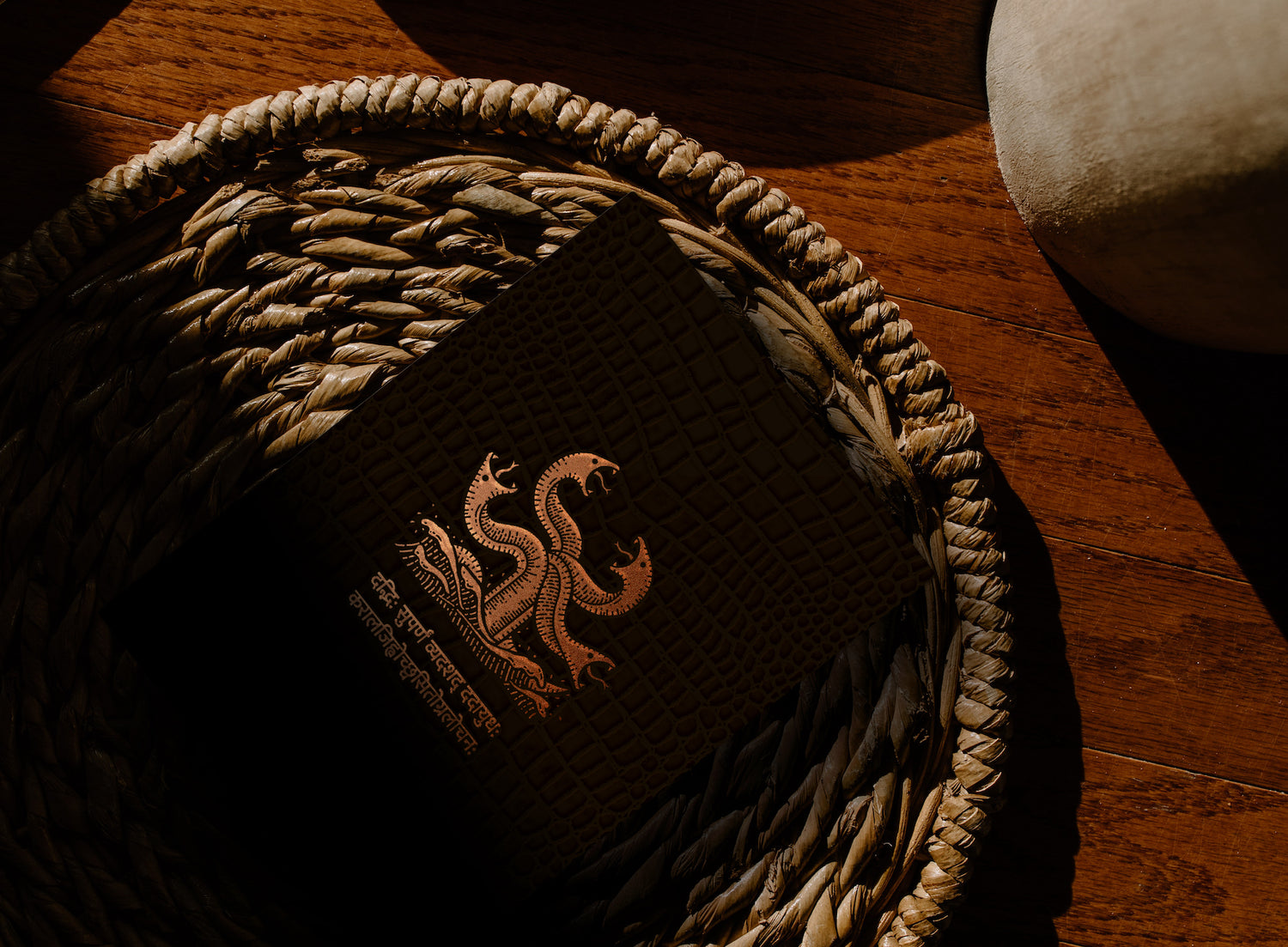 Ancient Legends
Over thousands of years, every civilization has caught glimpses of fantastic creatures. Whether they were spotted rustling through tree tops, emerging from the depths of the sea, taunting villages or peacefully drifting amongst the stars, they have stirred the world's creativity and played a powerful role in our collective imaginations.

This exhibition explores the ancient creatures of South Asian mythology. We invite you to meet the powerful heroes who protect us from our fears, like Garuda, king of birds and sworn enemy of snakes, but also the near-immortal egotistical demons like Mahishasura who caution us of our faults. These epic stories are still recited today, and passed down from generation to generation.

To share these stories with you, twelve of these fantastic beasts have been illustrated with an accompanying short story. Their playing card symbols indicate the exotic environments from which they originate (the sky, sea, forest, and grasslands). We hope you enjoy the characters you meet on your journey through the Forbidden Forest.

Enter the compendium